Judicial Research Centre
+2348036002739
CHIEF JUDGE OF FCT HIGH COURT
HON. JUSTICE I.M BUKAR
.
THE LEGAL YEAR
The legal year parade of FCT High Court
Profile coming a bit soon...
SWEARING OF THE CHIEF JUDGE
Swearing in Ceremony of Hon. Justice I.M Bukar
Yearly Event of the Court
A cross-section of the Honourable judges. Standing on the podium are, Honourable Justice L.H. Gummi, the former Chief Judge of the FCT and Chairman of the FCT Judicial Service Committee (Center); Honourable Justice Muh'd Shehu, OFR, the Honourable Grand Khadi, Sharia Court of Appeal, FCT; Honourable Justice Abu Bello (JP), OFR, President, Customary Court of Appeal, FCT - Abuja...observing parade and salutation from the officers of order.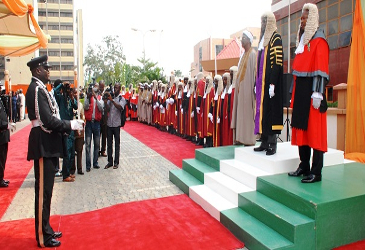 SWEARING IN DAY
Swearing in of the Chief Judge of the Court
Honourable Justice I.M. Bukar signing Oath of office at the Supreme Court as the Chief Judge of FCT High Court.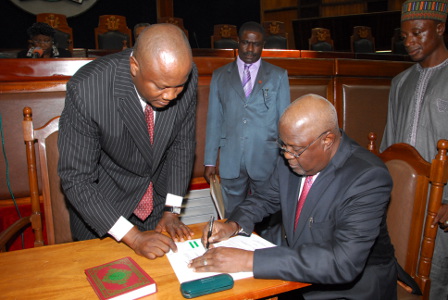 © 2013 FCT High Court, Abuja | All Rights Reserved. Powered by
SetFron